I am so excited about my recent purchase from
ESZTERDArte
, this gorgeous grey cat with her sweet embroidered face, white skirt and pompom accessory on her head is making her way from Hungary, near the river Danube. When she arrives we will name her and I'm sure be tempted into buying more from the talented Eszter.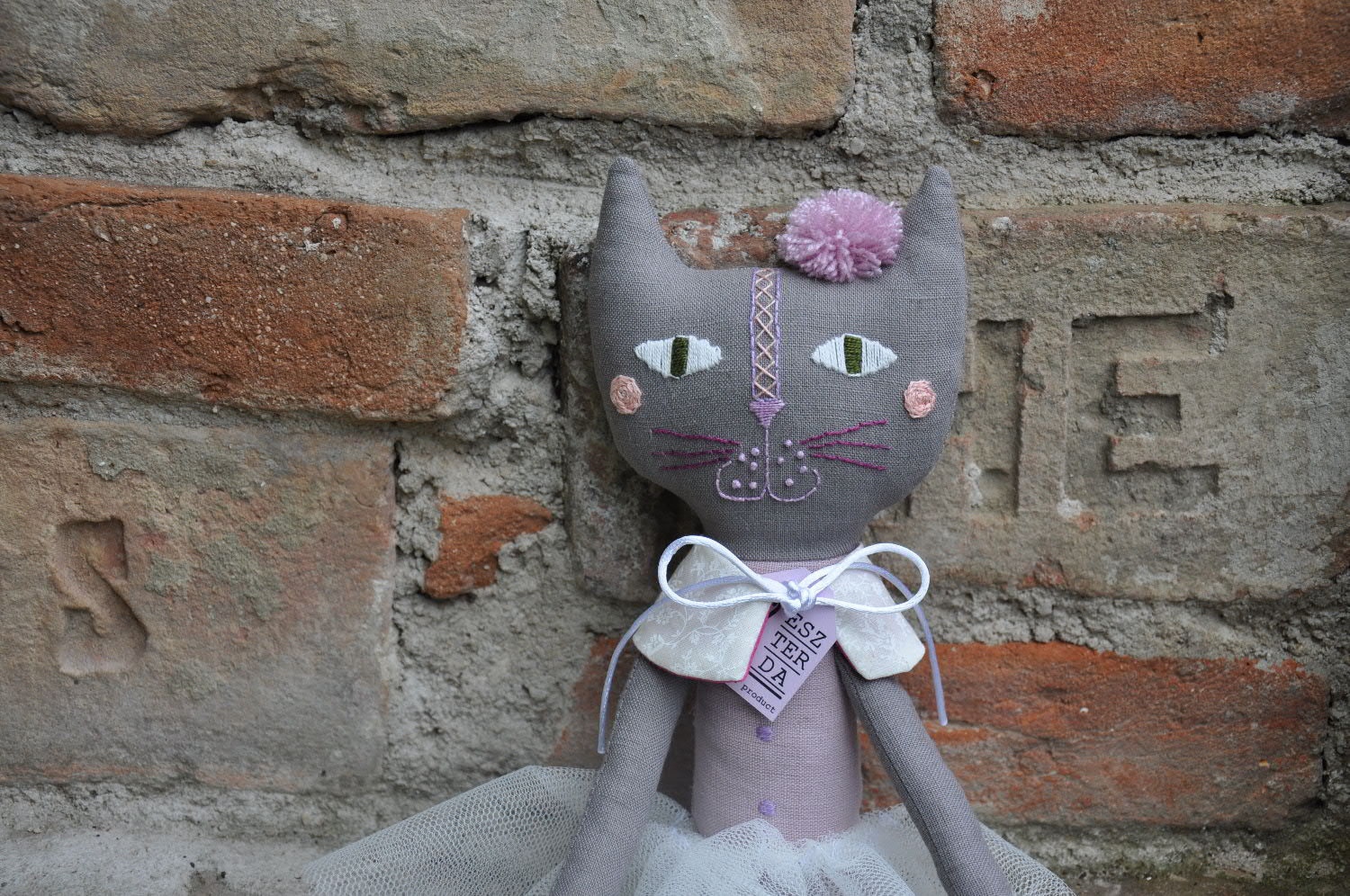 Eszter Dobo has been inspired by textiles since her kindergarten years and her gorgeous creations of unique dolls and home decorations clearly shows this. All pieces are created from linen and cotton, part machine and hand made with beautiful details.
I'll be back following her arrival and share some pics of this delightful rag cat with some of her friends here waiting for her!